---
News & Editorial Analysis 17 December 2022
---
The Hindu News Analysis
Wayanad rice festival promotes climate resilient crops (Agriculture: GS lll) Page 5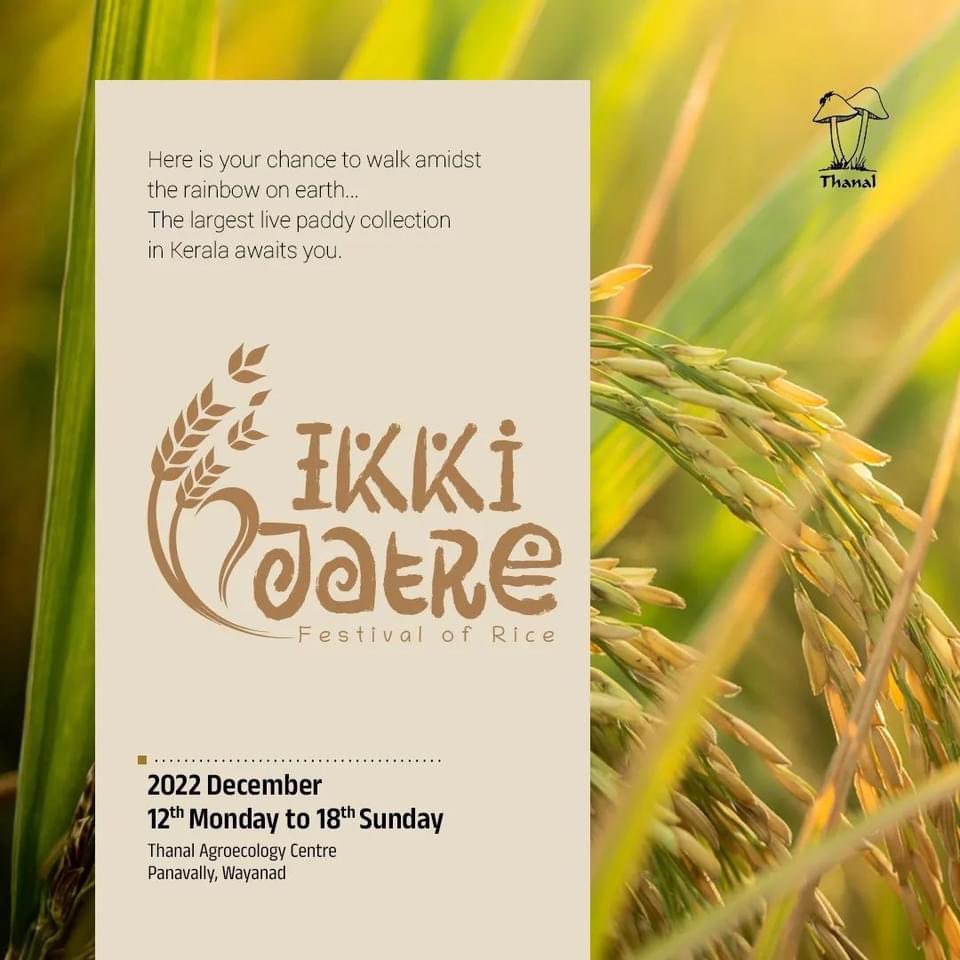 A Kerala based organisation named Thanal has embarked on a unique conservation experiment, planting 300 climate resilient varieties of traditional rice on 1.5 acre of land at its agroecology centre in Panavally in the Wayanad district.
They have launched Ikki Jathre, or the Festival of Rice in tribal parlance.
The initiative aims to sensitise people to the significance of conserving traditional crops that have the ability to withstand harsh climatic conditions.
Many farmers had stopped cultivating traditional rice seeds after hybrid rice varieties became popular, under the misconception that the former has low productivity. But the thondy traditional variety could complete with any hybrid rice in terms of productivity. Also the traditional rice has low input costs, high nutritional value.
---
Five agricultural products of Kerala get GI tag, taking the total count to 17 (Agriculture: GS lll) Page 5
Attappady Attukombu Avara (beans), Attappady Thuvara (red gram), Onattukara Ellu (sesame), Kanthalloor-Vattavada Veluthulli (garlic), and Kodungalloor Pottuvellari (snap melon) are the latest agricultural products of Kerala which have been granted Geographical Indication (GI) status.
The unique features of the products, imparted by the agro climatic conditions of the geographical area of their production, are the basis for getting GI tag.
A GI tag is a sign used on products that have a specific geographical origin and possess qualities or a reputation that are due to that origin.
With the latest five GIs, 17 agricultural products of Kerala facilitated by Kerala Agricultural University have received the GI status.
---
Japan shakes up its defence policy, warns of China threat (IR: GS ll) Page 11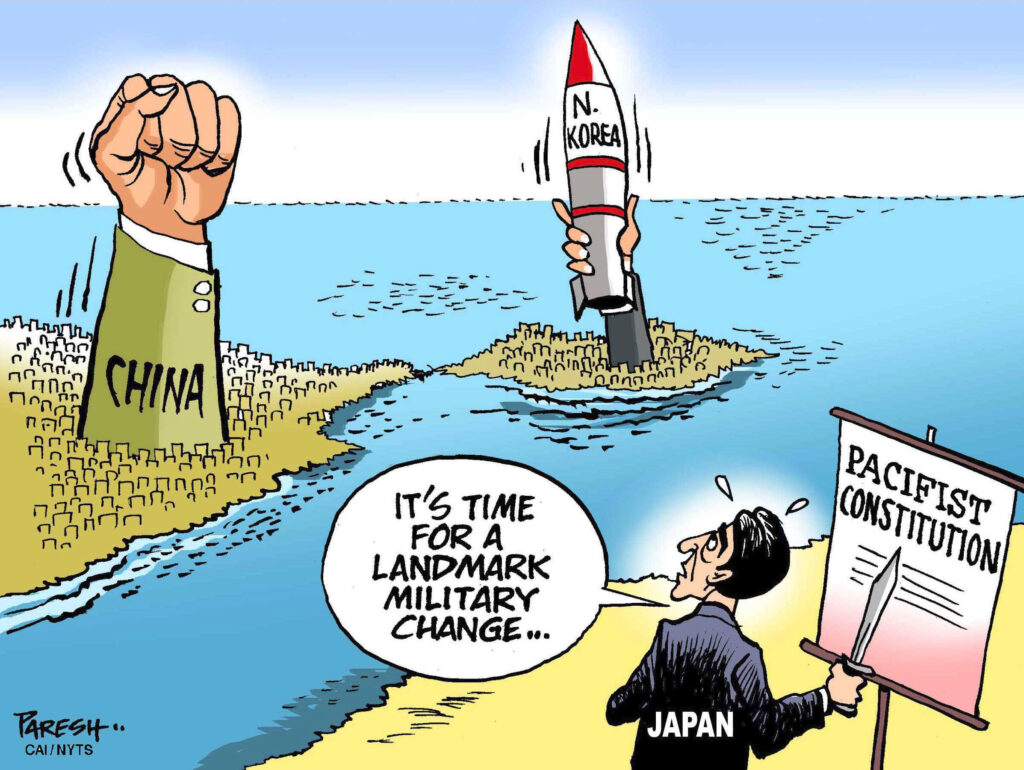 Japan's government approved a major defence policy overhaul including a significant spending hike, as it warned China poses the "greatest strategic challenge ever" to its security.
Japan vowed to increase security spending to 2% of GDP by 2027, reshape its military command, and acquire new missiles that can strike far-flung enemy launch sites.
Japan's public largely backs the shift, but the changes could still be controversial because Japan's post­war Constitution does not officially recognise the military and limits it to nominally self-defensive capabilities.
The three security and defence documents approved by the cabinet describe Beijing as "the greatest strategic challenge ever to securing the peace and stability of Japan", as well as "a serious concern" for Japan and the international community.
---
India likely to post highest percentage rise in coal use (Environment: GS lll) Page 10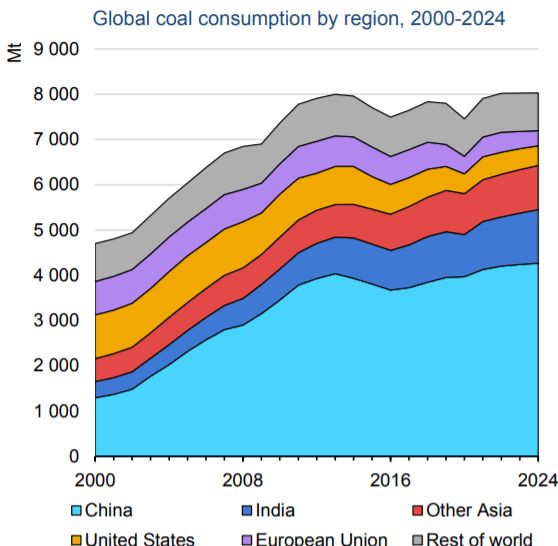 India is projected to add the largest percentage increase in coal use in the coming year globally ahead of China and the European Union, according to a report by the International Energy Agency (IEA).
India is expected to increase use by 7% over the previous year, followed by the EU (+6%) and China (+0.4%).
While coal fired power generation in China and India is rising to keep pace with stronger demand, several EU countries have been temporarily switching to coal due to record high prices for natural gas, low hydropower generation, and maintenance ­related closures at nuclear plants, according to 'Coal 2022', the IEA's annual report on coal trend.
Even though global coal demand is set to increase marginally by 1.2% from the previous year in 2022, it would be enough to push it to an all-time high- about 8 billion tonne in a single year.
---
The Hindu Editorial Analysis
AYUSH Industry
Introduction
Integration of the Ayush Industry into mainstream systems will improve the country's conventional systems' acceptance.
Ayurveda, Yoga & Naturopathy, Unani, Siddha, and Homoeopathy are all abbreviated as AYUSH, and the government created a specific ministry named AYUSH to promote these systems.
AYUSH Industry in India
India's traditional AYUSH expertise and well-developed supply chain network would help the export business prosper due to increased demand from overseas markets.
People all around India could benefit from the Indian Ayush sector, which has the ability to deliver low-cost healthcare. It has all of the characteristics for success in coexisting with modern health systems as a choice-based system of traditional medicine.
India has experienced huge investments in the AYUSH market due to the world's belief in traditional Indian medicinal traditions.
Export partners include
India's primary AYUSH export partners include the United Arab Emirates, Russia, the United States, Japan, and a range of other countries across continents.
The Asia Pacific market is dominated by India, which is expected to grow at an exponential rate over the next five years.
Furthermore, the Latin American and African markets are expected to grow dramatically, creating opportunities for both Indian AYUSH conglomerates and potential FDI enterprises.
Statistics on the Traditional Medicine Industry
Globally
The global herbal medicine market is expected to be valued $657.5 billion by 2020.
It is expected to reach $746.9 billion by 2022.
In 2018, China's traditional medicine industry brought in $37.41 billion in sales.
Traditional Chinese medicine (TCM) might reach $737.9 billion in China and $737.9 billion globally by 2030, according to the Healthy China 2030 initiative.
India
The AYUSH industry was worth less than $3 billion in 2014, but it has since grown to $18 billion and continues to grow.
The Indian Ayush sector expanded by 17% between 2014 and 2020.
The industry is anticipated to be valued $23.3 billion in 2022.
India is anticipated to become a global leader in the wellness industry.
Intervention and Policies by the Government
National AYUSH Mission (NAM)
It was first presented in 2014 by the Department of Ayush of the Ministry of Health and Family Welfare.
It is a Centrally Sponsored Scheme that is being implemented by States/UTs for the growth and promotion of the medical systems of Ayurveda, Yoga & Naturopathy, Unani, Siddha, and Homoeopathy (AYUSH).
It strives to enhance the number of AYUSH hospitals and dispensaries while also ensuring the supply of AYUSH drugs and competent employees.
Component
The NAM scheme's 'Medicinal Plants' component (2015–16 to 2020–21) supports the cultivation of prioritised medicinal plants in defined clusters/zones.
Plant production on farmland, the establishment of nurseries with backward linkages, post-harvest management with forward linkages, primary processing, and commercialization are all covered by the system.
Medicinal Plants State Boards (SMPBs)
The National Medicinal Plant Board (NMPB) oversees the medicinal plant component of Ayush, which is carried out by State Medicinal Plant Boards (SMPBs).
The Global Centre for Traditional Medicine
India's Prime Minister laid the foundation stone for the WHO-Global Centre for Traditional Medicine in Jamnagar.
This will be the first and only worldwide outpost for traditional medicine in the world.
The central ministry and the AYUSH mark
In India, a whole ministry is dedicated to alternative medicine.
The AYUSH mark will be established in India soon, ensuring the authenticity of the country's AYUSH products.
The AYUSH e-marketplace is currently being updated and developed.
The government is also working to modernise and extend the AYUSH e-market platform, which connects farmers with manufacturers of AYUSH products.
AYUSH Aahar
Herbal nutritional supplement makers will benefit from the FSSAI's new category 'AYUSH Aahar' under its regulations.
Visas for Ayush Therapies
The announcement by the Centre of providing a special category visa for those seeking AYUSH therapies in India.
Challenges and concerns in the Ayush industry
High production costs are a problem for the sector, due to a lack of sufficient infrastructure, local supply chain, and logistics, among other reasons.
Finance prices are high, good electricity is scarce, design capabilities are limited, and research and development and talent development are underfunded.
Next Steps and Conclusion
To promote AYUSH, the slogan "Heal in India" should be employed.
Growers of therapeutic plants should be encouraged.
The Ayush industry necessitates a multi-pronged approach that includes institutional initiatives, general knowledge, and farmer promotion of medicinal plant cultivation, as well as trade-related interventions and quality-focused measures.
Strengthening domestic standards subscriptions, establishing value chain traceability, and building global standards with international standard bodies are some of the actions that may be required for global credibility in the brand AYUSH.
Foreign trade policy should provide suitable incentives for businesses to actively participate in global markets.
Additionally, improving corporate R&D would aid the herbal plants and extracts sector's competitiveness.
---
Funding In Science Research
What impact does science and technology have?
The purpose is to improve one's knowledge of the world. It is a very competitive field among nations.
Spending on science and technology has long been considered an indicator of socioeconomic growth.
The state of India's R&D spending
Government funds are the primary source of research funding in India. The private sector is only marginally involved.
India contributes 1-3 percent of total worldwide R&D spending. However, the United States and China hold around 25% and 23% of the market, respectively.
The proportion of qualified researchers in India is extremely low. In 2017, India had 255 researchers per million people, compared to Israel's 8,342, Sweden's 7,597, and South Korea's 7,498.
Budgetary allocations have been steadily decreasing over the last few years. It ranged between 0.6 and 0.8 percent of GDP over the course of a decade. It behind the United States, China, Japan, European Union countries, and South Korea significantly.
The cash distribution is skewed. The majority of funding goes to the Department of Space and Atomic Energy. ICAT, CSIR, DST, DBT, MoES, and the Indian Council of Medical Research received the remaining 30 to 40% of public funds (ICMR).
Between 2011 and 2018, funding remained stable despite a rise in the number of universities from 752 to 1,016, as well as the number of students seeking doctorates.
The majority of the country's scientific research is conducted by government laboratories and a few notable institutes. The agency will result in knowledge democratisation.
India has taken certain initiatives to increase funding for scientific research.
In accordance with the National Education Policy 2020, the government announced the foundation of the National Research Foundation (NRF). Thousands of colleges and institutions are expected to participate, enhancing university science research and social science activity. The budget for 2021-22 announced a five-year allocation of ten billion rupees to this agency, beginning in 2021.
The budget address for 2021 also mentioned an intention to invest about 4,000 crore over five years for deep-ocean research and biodiversity conservation.
The government has indicated that four centres for virological research and hydrogen energy development will be established.
The Global Centre for Traditional Medicine
Scientific organisations must be more autonomous, participatory, and less bureaucratic, as well as have a vibrant and responsive financial structure, to realise the full potential of Indian research.
India must decide to eliminate bureaucratic barriers in government departments and implement creative techniques to boost basic research.
Scientific research funding should be expanded by the government. R&D spending should be boosted to at least 1% of GDP.
The contribution of the corporate sector is also crucial. The government should offer private actors with incentives such as tax breaks.
NRF should be founded as well. It should be free of political interference and the associated financial commitment. Upgrades to the Science Engineering Research Board (SERB) are also possible.
China, which has suddenly risen to the top of the scientific research world, may teach India a lot.
---
WEBSITE : https://geoias.com/
FACEBOOK : https://www.facebook.com/geoiaskolkata
INSTAGRAM : https://www.instagram.com/geoias
TWITTER : https://twitter.com/GeoIas
EMAIL ID : info@geoias.com
TELEGRAM : https://t.me/Geo_Ias
MOBILE APP : https://treeloki.page.link/Rg1u
YOUTUBE : https://www.youtube.com/@geoiasupsc
FORONLINE/OFFLINE CLASSES : +91 9477560001, 9477560002
---